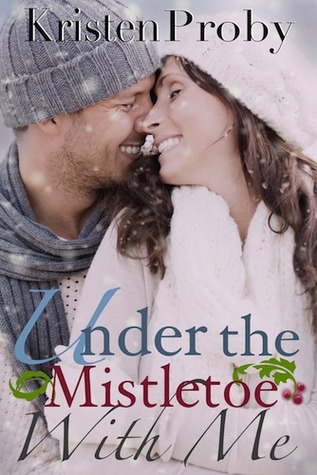 #1.-
Come Away with Me
Mientras estaba tomando fotos como era de rutina, Natalie Conner es confrontada en la playa por un atractivo desconocido. Y ¿por qué en la tierra pensaría que ella está tomando fotos de él, de todas formas? ¿Quién es? Lo único que sabía Natalie es que era caliente, e increíblemente romántico, alimentando el alma herida de Natalie.
Luke Williams sólo quiere que el mundo le dé un descanso, así que ver otra cámara apuntando a su rostro lo tiene listo para saltar sobre la belleza detrás del lente.
Natalie es una chica que no come cuentos, no le va bien las mentiras y secretos. ¿qué pasará con esta nueva relación cuando ella descubre que es lo que Luke le ha estado escondiendo?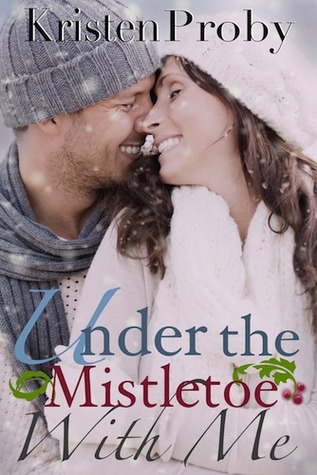 #1.5.-
Under the Mistletoe with Me
Isaac y Stacy Montgomery están casados a diez años. Ellos tienen una linda bebe, el negocio de construcción de Isaac esta prosperando, y a Stacy le gusta ser ama de casa, revisando romances sensuales para su blog. Con una familia muy grande, y con todos los privilegios que tienen, Stacy es la primera en admitir que ellos están bendecidos más allá de la medida.
Cuando las llamadas telefónicas y mensajes de texto sospechosos comienzan, Stacy cuestiona la fidelidad de Isaac por primera vez en su matrimonio. Ella sabe que un nuevo bebe trae cambios en una relación, mas será que el stress de la paternidad envío a Isaac para los brazos de otra mujer, amenazando destruir su matrimonio?
Under the Mistletoe With Me nos muestra un vislumbre del hermano de Jules, Isaac, que vive con su esposa Stacy, introduciendo a algunos nuevos personajes, y recordándonos el significado de reconectar con la persona que mas amas, mismo si ellos nunca te hubiesen dejado en primer lugar.
#2.-
Fight with Me
Jules Montgomery está muy ocupada y contenta con su vida para preocuparse con un hombre, especialmente uno como Nate McKenna. Crecer con cuatro hermanos le enseño algunas cosas, ella sabe que debe mantenerse alejada de hombres sexys con tatuajes y motocicleta. Eso vale el doble si él es tu jefe. Durante una noche increíble que compartieron, el violo la política de confraternización en el trabajo… entre otras cosas, y eso no va a pasar nuevamente. Jules no va a arriesgar su carrera por causa de un sexo alucinante, no importa lo mucho que su cuerpo y su maldito corazón quieran discutirlo.
Nate McKenna le importaba una mierda la política de no confraternización. El quería a Jules y va a tenerla. Las reglas pueden ser seguidas o rotas. El no es un hombre para ser tomado a la ligera, y Jules Montgomery está a punto de descubrir exactamente como el reacciona al ser dejado de lado después de la mejor noche de sexo que ha tenido. Ella puede luchar todo lo quiera, mas el va a tenerla en su cama en el final.
#3.-
Play With Me
Will Montgomery es un jugador de futbol profesional con éxito y aparentemente, tiene todo en la vida. El no está acostumbrado a escuchar un no, y ciertamente no aceptara un no como respuesta. Entonces, cuando lanza todos su encantos en la sensual amiga de su hermana, Meg, una muchacha de espíritu libre, que no apenas rechaza sus avanzos, mas lo recibe con una hostilidad abierta, que despierta su curiosidad y deseo. El está determinando a mostrarle que no es el atleta arrogante que ella piensa, y la llevara a su cama.
Megan McBride no está impresionada con Will Montgomery, su contrato millonario, carro de lujo, o su imagen pública arrogante. Ella no tiene tiempo para una relación, y si aprendió alguna cosa en la vida, es que amar significa perder, entonces ella guarda su corazón ferozmente. Mas no puede negar la atracción irresistible que siente por el sexy y tatuado atleta, y cuando Will comienza a romper sus defensas y agarrar su corazón, ¿ella será capaz de admitir sus sentimientos por él, o será que su pasado perturbado hará que pierda al primero hombre que ha amado de verdad?
#4.-
Rock with Me
El vocalista Leo Nash, de la banda de rock mundialmente famosa de Nash, es la última persona en el mundo en el que Samantha Williams confiaría. Ella ha aprendido lo que era amar a una celebridad de la manera más difícil, y no iba a inscribirse en otra lección.
Cuando Sam da una patada en el culo de Leo, quiere agarrarla por los hombros y sacudirla. ¿Qué demonios le hizo a ella, de todos modos? No está acostumbrado a tratar a las mujeres como si fuera veneno, y no iba a permitir que ella se escape cada vez que se acercaba. Ha tenido suficiente con personas que huyen de una vida... Cuando ella huye, empieza a perseguirla. Pero encontrar a Sam no es tan fácil como imaginaba.
La atracción sexual entre ellos es tan espesa, que Sam prácticamente puede recogerla en la mano. No hay manera de que pueda negar la promesa de placer que le daría quedarse con Leo.
#5.-
Safe with Me
Mantener a los demás seguros es lo que hace Caleb Montgomery. Nunca tuvo problemas en una misión, incluso durante sus días como SEAL en las misiones más peligrosas o en su mas reciente trabajo como entrenador de mercenarios de guerra. Pero ser designado para mantener a Brynna Vicente y sus encantadoras hijas, Maddie y Josie , a salvo de una amenaza desconocida ,pone a Caleb al borde . Atraído por la alta morena, desde que regresó a la ciudad hace más de un año , estar cerca de ella en su día a día está llevando a Caleb a la determinación de mantener las manos fuera de su hermoso cuerpo y su cabeza en la misión.
Brynna está enojada y cansada de tener miedo . Todo lo que quiere es una vida normal y tranquila para ella y sus preciosas chicas . Así que se establece en su nuevo hogar en Seattle y se siente segura de nuevo. Caleb aparece en su puerta insistiendo en que el peligro es mayor que nunca. Pero si necesita ser protegida de la amenaza de su pasado o de las intensas emociones que siente por el sexy hombre durmiendo en su casa , ella no lo sabe. ¿Qué pasa si Brynna y sus chicas se enamoran de un hombre tan destrozado, que puede que no sea capaz de protegerlas del peligro que les amenaza , y mucho menos a sí mismo?
#6.-
Tied with Me
La panadería de Nic Dalton está prosperando. Ella sirve tanto a las estrellas de rock y lugareños por igual, y esta contenta con su negocio en crecimiento. Pero una noche de aventura con su mejor amigo, Bailey, da vuelta al revés en su vida. Ella conoce a un apuesto extraño que hace su piel chisporrotee y su corazón se acelere. Su única noche juntos es explosiva e inesperada, pero cuando tiene que salir de repente, sin tener su número de teléfono, Nic se resigna a no volverlo a ver.
¿Qué se necesita para confiar y presentar cada uno de sus deseos?
Matt Montgomery es uno de los mejores en Seattle. Trabaja duro, ama y protege a su familia con fiereza, y es leal casi hasta la exageración. Y él tiene una inclinación por la esclavitud.
Matt disfruta de la forma en que una mujer se ve envuelto en sus cuerdas, y no se disculpa por sus preferencias. Cuando conoce a Nic en un festival de fetiche, la pequeña, hermosa mujer le llama la atención, atrayéndolo hacia ella. Su sola noche con ella era todo lo que siempre ha mirado en una futura pareja, pero se truncó debido a una emergencia familiar. Incluso antes de que él la vea de nuevo semanas más tarde, él sabe que nunca va a sacarla de su mente.
Y va a hacer lo que sea necesario para hacerla suya.
#7
.- Breath with Me
A veces conoces a la persona adecuada en el momento equivocado...
Mark Williams ha amado a Meredith desde que tenía diecisiete años. Un hombre de éxito con una familia fuerte, que ha trabajado duro para superar a Meredith, que rompió su corazón hace ya unos años. Cuando su camino se cruza de nuevo con la única mujer que ha amado, años más tarde, Mark sabe que va a hacer todo lo posible para mantenerla en su vida. Pero cuando las cosas se ponen difíciles, ¿Se quedara Meredith o la perderá de nuevo?
... Pero el verdadero amor tiene una manera de encontrar su camino de vuelta.
Meredith Summers es una bailarina. Una de las primeras cosas que aprendió siguiendo sus sueños, es que el tiempo es todo. Ha pasado los últimos diez años haciendo su gira de ensueño con las mega- estrellas, tratando de olvidar el amor de la secundaria que dejó atrás. Ahora está de vuelta en Seattle, poniendo en marcha un maravilloso estudio de baile con su mejor amigo Jax y decidida a olvidar su pasado gitano. Hasta el día en que ella ve a Mark Williams y el tiempo se detiene. Parecía que el tiempo no hubiese pasado en absoluto cuando Meredith se encuentra a sí misma en los brazos de Mark de nuevo. La química, los vínculos y el amor son más fuertes que nunca y escuchar a Mark susurrarle Breathe with me en el oído es un bálsamo para su alma herida. Pero, ¿aprovechará ella esta segunda oportunidad en el amor, o es el momento equivocado para ellos otra vez?
"Había días en los que habría cambiado un año de mi vida sólo para tocarte una vez más." Mark Williams.
Me lo llevo
#8.-
Forever with Me
Dominic Salvatore aparentemente tiene todo lo que un hombre podría querer. Encontró una nueva relación con su padre y toda la familia Montgomery. Su vinícola, Cuppa di Vita, es un éxito. Solo hay una cosa a la que le escapa: una cierta impulsiva, inteligente y sexy rubia como el infierno llamada Alecia.
Alecia trabaja hasta el cansancio para construir su empresa de planificación de eventos. Es la parte más importante de su vida. A pesar de las bodas lindas, lujuriosas que organiza, Alecia está convencida que la idea del verdadero amor es un mito.
Aunque Dominic sea un sexy e intrigante hombre, recibir al hermoso italiano en su cama y en su vida, es un riesgo que ella no está segura de correr.
Sin embargo Dominic no está acostumbrado a aceptar un no como respuesta, y no es mucho después que estos dos están calentando las sábanas y descubriendo una conexión que no pueden negar. ¿Pero será lo suficientemente fuerte para durar para siempre?
"Finalmente voy a hacer que entiendas lo increíble que eres, tesoro". –Dominic Salvatore
**Descargar en las Portadas**