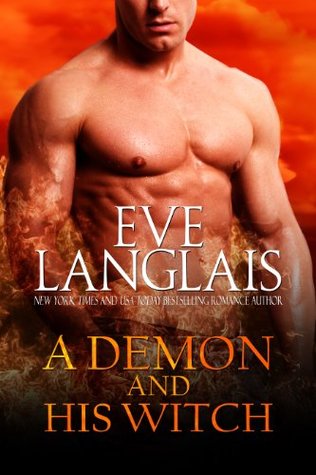 #1.- A Demon and His Witch
Quemarse viva no es nada comparado con el calor de su toque.
Asada en la hoguera por bruja, mientras su amante mira, Ysabel vende su alma al diablo a cambio de venganza. Un intercambio justo hasta que su ex-novio escapa a las entrañas del infierno y ella se ve obligada a hacer equipo con un demonio en busca de una sacudida.
Remy ha visto muchas cosas durante su mandato en la guardia de Lucifer, pero nada puede prepararlo para la bruja con lengua mordaz - y voluptuosa figura. Su boca dice: "Que te jodan", pero su cuerpo grita tómame". ¿Qué puede hacer un demonio malo cuando su corazón hace las cosas aún más complicadas incitándolo a hacerla suya, para siempre?
Antes de que pueda decidir si sus días de demonizar han terminado, sin embargo, tiene que atrapar a los malos, salvar a la chica y luego encontrar la manera de convencerla de que lo ama y que no debe matarlo.
#2.- A Demon and His Psycho
No estoy loca. Sólo tengo problemas de ira.
Con una risita y una boca indignante - perfecta para otras cosas además de hablar - Katie viene volando ala vida de Xaphan, alterando siglos de auto-infligida miseria. ¿Cómo puede mantenerse fiel a la que perdió cuando una psicópata burbujeante, con ojos dispares, sigue consumiendo sus pensamientos - y despertando su deseo?
Aunque ella era una loca de atar, la locura de Katie era muy conveniente pare resolver los problemas favoritos del Diablo . Pero matar no está en el menú cuando un dragón se pierde, y peor aún, Lucifer la obliga a hacer equipo con eldemonio más mal geniudo del infierno. Su rechazo de sus avances sólo la hace más decidida a seducirlo. Y a pesar de su reputación violenta, una parte de ella tiene la extraña tentación de dejarlo vivir.
Bienvenidos al infierno donde las reglas cambian constantemente, la ceniza está constantemente lloviendo, y Lucifer está observando, esperando para robar tu alma...
#2.5.- Date with Death
Su trabajo consistía en recoger su alma, pero él capturó su corazón en su lugar...
Marigold tiene una cita con la muerte, pero cuando frustra su intención de llevar su alma de vuelta al infierno, ella lo invita a cenar.
Mictain, un dios azteca que ahora recoge muertos para Satanás, está desconcertado con su interés por la regordeta humana, quién puede verlo. Intrigado, y sintiendo lujuria, no puede evitar perseguirla. Cuando se es dios, las cosas nunca son fáciles.
Lucifer, el Señor del Infierno trata de advertírselo. Incluso el padre desaparecido de Marigold hace mucho tiempo decide entrometerse. Pero a pesar de la oposición, las cosas se calientan entre ellos, y Marigold averigua que, cuando la muerte viene, lo mejor es desnudarse e invitarlo a tu cama, y a tu corazón.
#3.- A Demon and Her Scot
Un dúo, el partido de golf del infierno, y un demonio decidido a ganar, incluso si tiene que engañar. Lucifer está tramando uno de sus planes de nuevo en este trepidante, paseo de humor a las entrañas de la fosa. ¿Crees que podrás manejar el calor?
—Tráeme un Escocés—, ordenó Lucifer. Suena simple, excepto que el tirón de falda desgastada no cooperará. Pero Aella no es de las que se da por vencida. Dispuesto o no, ella le llevará su objetivo al Señor del Pecado. En represalia, el mucho-demasiado-sexy Escocés hace que Aella le sea asignada como escolta para el partido de golf del infierno.
Un tiro arruinó la vida de Niall. Un segundo disparo podía ayudarle a recuperarla. Niall vendió su alma una vez para ganar el corazón de una dama sólo para terminar traicionado. ¿Se atreverá a tomar el riesgo y a dar amor una segunda vez?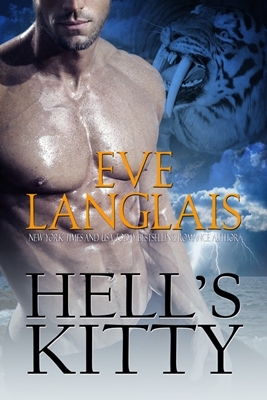 #4.- Hell's Kitty
Lo bueno es que este gato del infierno tiene nueve vidas ya que va a necesitarlas si quiere sobrevivir al último plan de Lucifer y aterrizar en la tierra sobre sus cuatros patas peludas.
Sí, Felipe se comió algunas de las criaturas del mar Styx. Su única defensa, estaban muy sabrosas. Agotado el depósito del monstruo, Lucifer le enviaría a una estúpida misión…ni más ni menos que a la isla Siren, de todos los lugares, tenía que ser allí !!
Todo el mundo sabe que los hombres deben permanecer lejos, muy lejos de ese lugar peligroso.
El único golpe de suerte es que la mujer que persigue no es una sirena. Jenny no es como cualquier persona que haya conocido antes. Sin embargo, este curioso gato la desea. Excepto que no es el único.
No mucho tiempo después de su llegada, siempre estaba en problemas los cuales resolvía de manera violenta. Sin embargo, sacar a Jenny de la isla y regresar al infierno está resultando más problemático de lo esperado, ¿Quién habría imaginado que una sencilla misión de rescate podría significar el comienzo de una emocionante aventura peligrosa ? No obstante, no podrá evitar sucumbir al amor.
Gracias a "Simply Books"