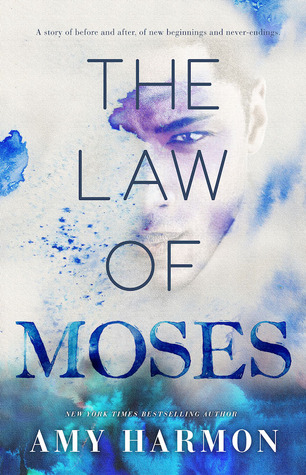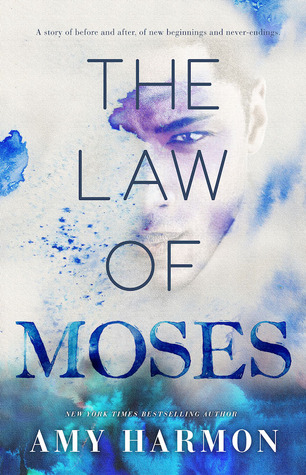 #1.- The Law of Moses
Si te digo de frente, justo en el inicio que lo perdí, será mucho más fácil para ti de soportar. Sabrás lo que viene, y dolerá. Pero serás capaz de prepararte.
Alguien lo encontró en una cesta de lavandería en el Quick Wash, envuelto en una toalla, unas cuantas horas de nacido y cerca de la muerte. Lo llamaron el Bebé Moses cuando compartieron la historia en las noticias de las diez, el pequeño bebé abandonado en una cesta en una sucia lavandería, nacido de una adicta al crack y esperado que tuviera toda clase de problemas. Imaginé al bebé crack, Moses, teniendo una grieta gigante que pasaba por su cuerpo, como si hubiera sido roto al nacer. Sabía que eso no era lo que el término significaba, pero la imagen se quedó en mi mente. A lo mejor el hecho de que estaba roto me atrajo a él desde el principio.
Todo pasó antes de que naciera, y para el momento que conocí a Moses y mi mamá me dijo sobre él, la historia era noticia vieja y nadie quería nada que ver con él. La gente ama a los bebés, incluso a los bebés enfermos. Inclusive bebés crack. Pero los bebés crecen para ser niños, y los niños crecen para ser adolescentes. Nadie quiere a un adolescente echado a perder.
Y Moses estaba echado a perder. Moses era una ley hacia sí mismo. Pero también era extraño, exótico y hermoso. El estar con él cambiaría mi vida en formas que nunca pude imaginar. A lo mejor debí haberme mantenido alejada. A lo mejor debí haber escuchado. Mi madre me advirtió. Incluso Moses me advirtió. Pero no me mantuve alejada.
Y así comienza una historia de dolor y promesa, de un corazón roto y sanación, de la vida y la muerte. Una historia del antes y después, de nuevos comienzos, y de infinitos. Pero sobre todo…una historia de amor.
#2.- The Song of David
Gané mi primera pelea cuando tenía once años, y he estado lanzando golpes desde entonces. La lucha es pura, verdadera, la cosa más elemental que hay. Algunas personas describen el cielo como un mar de color blanco interminable. Dónde coros cantan y seres queridos esperan.
Pero para mí, el cielo era otra cosa.
Sonaba como la campana en el inicio de una ronda, sabía cómo adrenalina, quemaba como el sudor en mis ojos y el fuego en mi vientre. Se veía como los desenfocados gritos de la multitud y un rival que quería mi sangre.
Para mí, el cielo era el octágono.
Hasta que conocí a Millie, y el cielo se convirtió en algo diferente. Yo me convertí en algo diferente. Sabía que la amaba cuando la vi de pie inmóvil en medio de una habitación llena de gente, personas moviéndose, zumbando, deslizándose a su alrededor, su postura de bailarina firme, su barbilla alta, con las manos sueltas a los lados. Nadie parecía verla en absoluto, a excepción de los pocos que la apretaban al pasarla, lanzando miradas exasperadas a su rostro serio. Cuando se dieron cuenta que ella no era normal, se alejaron. ¿Por qué era que nadie la vio, sin embargo, ella fue lo primero que yo vi? Si el cielo era el octágono, entonces ella era mi ángel en el centro de todo, la chica con el poder de derribarme y levantarme de nuevo. La chica por la que yo quería luchar, la chica que quería reclamar. La chica que me enseñó que a veces los más grandes héroes quedan olvidados y las batallas más importantes son las que creemos que no podemos ganar.