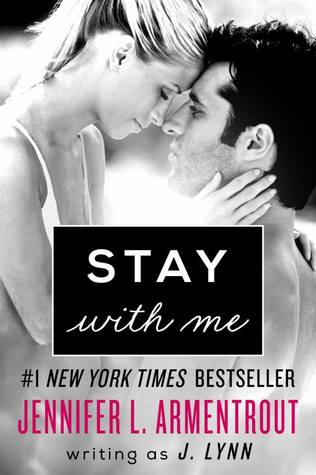 #1 Wait for you
Algunas cosas valen la pena esperar…
Viajando miles de kilómetros de su casa para entrar a la universidad es la única manera para Avery Morgansten, de diecinueve años, para escapar de lo que sucedió en la fiesta de Halloween hace cinco años—un acontecimiento que cambió su vida para siempre. Todo lo que necesita es llegar a sus clases a tiempo, asegurarse de que su pulsera en la muñeca izquierda esté en su lugar, no llamar la atención y tal vez—por favor Dios—hacer algunos amigos. La única cosa que no necesitaba y nunca planeada fue capturar la atención del chico que podría romper el precario futuro que está construyendo para ella misma.
Algunas cosas valen la pena ser experimentadas...
Cameron Hamilton es un metro noventa y dos centímetros de atracción, completado con un par de llamativos ojos azules y una notable capacidad para hacerla desear cosas que creía le habían sido irrevocablemente arrebatados. Ella sabe que necesita mantenerse lejos de él, pero Cam está en todas partes, con su encanto, sus ingeniosas bromas, y ese maldito hoyuelo que es tan…tan lamible. Involucrarse con él es peligroso, pero cuando se vuelve imposible ignorar la latente tensión que despierta siempre que están cerca, él saca a relucir un lado en ella que nunca imaginó que existiera.
Algunas cosas nunca deben mantenerse en secreto…
Pero cuando Avery comienza a recibir amenazantes correos electrónicos y llamadas telefónicas forzándola a enfrentarse a un pasado que ella quiere mantener en silencio, no tiene más remedio que reconocer que alguien no le permite olvidar esa noche cuando todo cambió. Cuando la devastadora verdad sale a la luz, ¿podrá resurgir esta vez con una cicatriz menos? ¿Y podrá Cam estar ahí para ayudarla o será arrastrado junto con ella?
Y hay algunas cosas por las que vale la pena luchar…
#1.5 Trust in Me
Es Wait For You como nunca lo has visto. Trust in Me te deja conocer el punto de vista de Cam de la novela número uno del New York Times.
Cameron Hamilton está acostumbrado a conseguir lo que quiere, sobre todo cuando se trata de mujeres. Pero cuando Avery Morgansten choca en su vida —literalmente—, finalmente conoce a la única persona que puede resistirse a sus ojos azules. Pero Cam no está listo para darse por vencido. No puede sacar de su cabeza a esa chica enérgica y fascinante.
Avery tiene secretos, secretos que le impiden admitir los sentimientos que Cam sabe que tiene por él. ¿Podrán la persistencia (y unas deliciosas galletas caseras) ayudarlo a romper sus barreras y ganar su confianza? ¿O será excluido de la vida de Avery, perdiendo su primera oportunidad real de la clase de amor que dura para siempre?
#2 Be With Me
Teresa Hamilton está teniendo un año duro —está enamorada del mejor amigo de su hermano mayor, pero él no ha hablado con ella desde que compartieron un beso realmente increíble, alucinante, de los que cambian la vida. Ella salió de una relación terrible. Y ahora una lesión está amenazando con terminar su carrera de baile para siempre. Es hora de tener un Plan B para la universidad. Y tal vez una oportunidad para convencer a Jase de que lo que tienen juntos es real.
Jase Winstead tiene un gran secreto del que no le habla a nadie. Especialmente a la increíblemente hermosa hermana de su mejor amigo. A pesar de que él y Teresa compartieron el beso más caliente de su vida, él sabe que sus responsabilidades deben tener prioridad. Ciertamente no tiene tiempo para una relación. Pero no ayuda que en todo lo que él puede pensar es en besar a la única chica que puede arruinar todo para él.
Cuando las circunstancias los une más, Jase y Tess no pueden negar sus sentimientos por el otro. Pero un peligro familiar surge y la tragedia golpea. Mientras el campus se recupera, la pareja de amantes debe decidir qué están dispuestos a arriesgar para estar juntos, y qué están dispuestos a perder si no lo están…
The Proposal #2.5
Esta historia corta fue escrita por la escritora a través de su cuenta de Twitter después de escribir el segundo libro BE WITH ME y narra la historia de cómo nuestro amado CAM HALMINTON le pide matrimonio a AVERY.
Una Historia de Britt y Ollie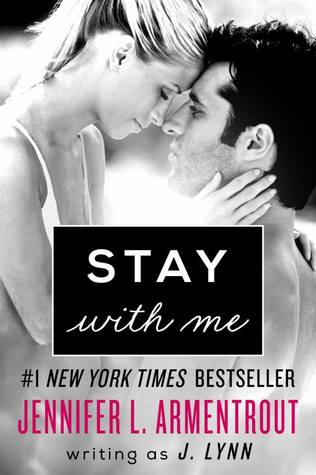 #3 Stay With Me
A los 21 años, Calla no ha hecho muchas cosas. Ella nunca ha sido besada, nunca había visto el mar, nunca fue a un parque de diversiones. Pero al crecer, ella fue testigo de algunas cosas que ningún niño debería. Ella aún lleva las cicatrices físicas y emocionales de vivir con una madre nerviosa, Mona- guardando secretos que todos, incluyendo su círculo cercano de amigos de la universidad.
Pero el capullo seguro que Calla ha construido cuidadosamente es destrozado cuando descubre que su madre le ha robado el dinero de la universidad y tiene una deuda de tarjeta de crédito enorme a su nombre. Ahora, Calla tiene que ir de nuevo a la pequeña ciudad que pensaba dejar atrás y limpiar el desorden de su madre otra vez. Por supuesto, cuando llega al bar de su madre, Mona no está en ninguna parte para ser encontrada. En cambio, seis pies de un caliente hombre llamado Jackson James está vertiendo copas y manteniendo el lugar tarareo.
Sexy e intenso, Jax está en el negocio en el que ahora Calla se encuentra, dándole un trabajo y ayudando en su búsqueda de Mona.
Y la forma en que la mira deja claro que quiere conseguir algo. . . y tal vez algo más.
Antes Calla pueda dejar que se acerque, sin embargo, ella tiene que lidiar con el dolor del pasado-y algunos chicos muy malos meterse en brazos de su mamá.
#4- Fall with Me
Hace once meses, la camarera y conocida por usar camisetas raras Roxy, y el oficial Reece Anders tuvieron una aventura de una noche. Bueno, algo así. Ella ha estado enamorada de él desde que tenía quince años, y él desea que aquella noche que compartieron nunca hubiera pasado. Ella ha jurado alejarse para siempre, pero el pasado y el futuro chocan, obligándola a depender del hombre que rompió su corazón no una, sino dos veces. Su mejor amigo desde que nació ha estado en un centro de cuidados a largo plazo desde que fue víctima de un crimen de odio hace años, y la persona que lo puso ahí está fuera de la cárcel y quiere hacer las paces él y con Roxy. Ella no está segura de tener espacio para el perdón y cuando empieza a recibir aterradores mensajes y es receptora de la escalada de violencia, cree saber quién es el culpable. El hombre que ya destruyó una vida. Pero Reece no está convencido. Las amenazas son demasiado personales, e incluso si Roxy no le cree, él no está dispuesto a dejar que nadie le haga daño. Incluido él mismo. Ya ha arruinado las cosas más de una vez cuando se trata de Roxy y no va a dejar que la historia se repita.
Dream of You #4.5
Abby Erickson no esta buscando un rollo de una noche, una relación, o nada que tenga que ver con relacionarse, pero cuando es testigo de un espantoso crimen, acaba en las manos del hombre más sexy que jamás haya visto: Colton Anders. Su trabajo es protegerla, pero con cada mirada, cada roce y cada beso ardiente, ella está en peligro no sólo de perder su vida, sino también su corazón.